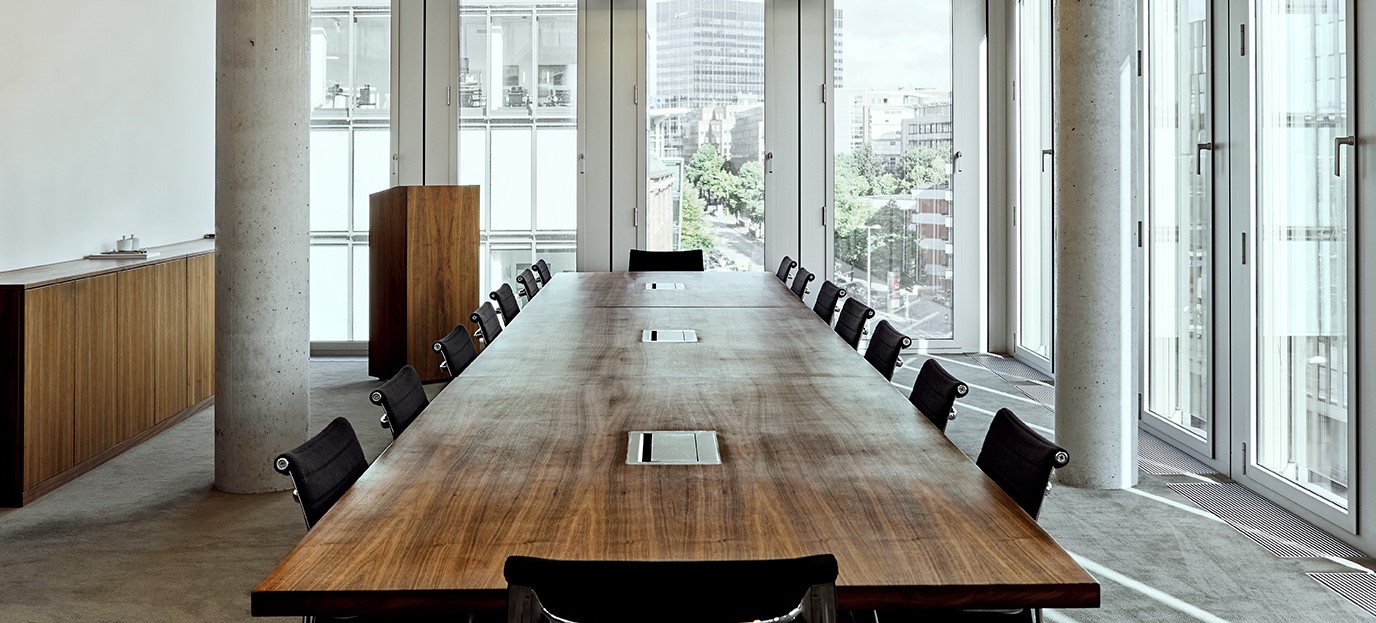 Company
We are Clarus
Unique locations, extraordinary architecture, balanced concepts, consistent excellence: Our premium properties combine these attributes and demand equally outstanding management. 
Clarus offers many years of expertise in asset and property management, thus ensuring long-term and sustainable success. We concentrate on a few core properties and combine all necessary services from valuation and strategic planning through to budget preparation, as well as legal, tax, commercial and technical property management – all under one roof. This is how we guarantee a holistic approach to meeting the needs of our customers.
The Clarus real estate portfolio currently includes four landmark properties in major German cities: In Munich, Frankfurt, Hamburg and Berlin, our properties include those in the asset classes of office, retail, residential and hotel (5*) with a long-term holding period. With a focus on strong tenant satisfaction, a vacancy rate close to zero and effective investment management, we ensure the best financial results for investors.
Our team of internationally experienced asset managers and real estate experts has in-depth expertise in the German and European real estate markets. Clarus Management GmbH was founded in 2014 and operates its properties from four central locations.
Your advantages
Five significant benefits of choosing Clarus
High-quality properties in attractive locations

Clarus manages exceptional properties in top locations in German cities. Our focus is the long-term care of the condition and landmark status of the properties.

Long-term real estate returns

Clarus focuses on properties with a long holding period. Future-oriented management and a focus on the highest quality guarantee lasting success for our clients.

Low volatility due to high tenant satisfaction

Satisfied tenants mean long-term income and lasting preservation of the status of a property. We guarantee this by not only satisfying the demands of our carefully selected tenants but even exceeding them.

Long-term expertise

Clarus employees can look back on many years of experience in asset management as well as real estate planning and management. This enables us to offer our clients a complete service portfolio.

Personal support with high expectations

Our team of experienced employees advises, plans and manages the on location in offices at each of the properties. For your benefit, we are available fast and efficiently as a highly-capable resource.